Karen Halemanu – Office Manager
Hi, I'm Karen,
I have been with Dr. Greco for 11 rewarding years. Prior to that, I worked as retail operations manager for 26 out of 30 years for a chain of retail stores. They say that if you love what you do, you'll never work a day in your life. I am proud to declare that for me. I feel fortunate and blessed to be part of a team that serves our referring offices and their patients with uncompromising care.
Trista – Surgical Assistant & Implant Coordinator
My name is Trista Banasan,
I have been a Dental assistant for the last 16 years. I have spent six of those years here with Dr. Joan Greco as her surgical assistant and Implant Coordinator. I have learned so much over the last six years and am blessed to be part of such an amazing practice. I love what I do as an Implant coordinator and find it rewarding that I am here to help the patients within our community as well as the referring dental offices through the implant process. On my spare time I love to spend time with my children and adventure on this beautiful island we are so fortunate to call our home. I look forward to serving the community within our practice in the years to come.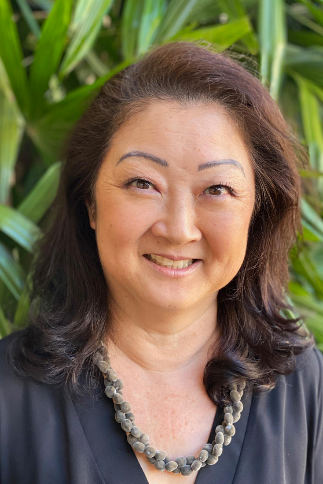 Terry – Front Office Coordinator – Accounting
I have been with Dr Greco since February 2020. Prior to that, I worked 30 years for a local clothing retailer and manufacturer as their wholesale credit manager. Married with two sons who are also married with two grandchildren as icing on the cake. I have been a volunteer leader with the Boy Scouts of America for over 30 years and Treasurer of Kalahikilola Congregational Church in Kohala. In my spare time, I enjoy exercising with the local "Insanity" workout group. I love to travel with my family, especially visiting the grandchildren. Our family Holiday gatherings are the best times spent together.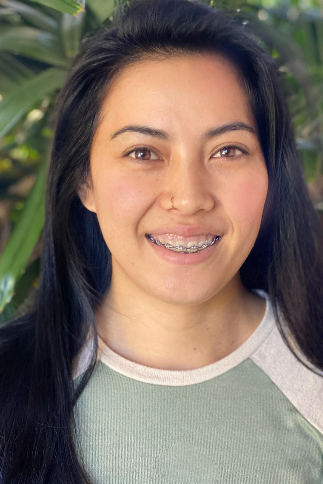 Sherese – Lead Surgical Assistant
Hi There,
I am Sherese – the Lead Surgical Assistant for Dr Joan Greco. I began my journey with Dr Greco and her practice in February 2019. I was given the opportunity to be trained as a surgical assistant. Prior to this, I did not have any dental /medical experience. I worked as a clerk and wanted more. Today, I am proud to be her Lead Assistant. The opportunities are endless. If you have the heart and desire, Dr Greco is willing to teach and expand your knowledge. I completed phlebotomy and anesthesia certifications which allows me to be more than just an assistant. I am grateful to have found a leader that continues to contribute to my knowledge and experience. This is truly a golden opportunity for me.