Dr. Joan Greco
Combining function and aesthetics, Dr. Joan Greco is committed to providing her patients with the highest quality of care and comfort. An oral and maxillofacial surgeon, Dr. Greco specializes in placement of dental implants, so in combination with your general dentist together they can create the smile you've always wanted. With an additional five years of advanced training in Oral Maxillofacial Surgery, Dr. Greco can also complement your new smile with a variety of facial and cosmetic surgery options.
Bringing together the art and science of the latest in functional and aesthetic facial surgery procedures and techniques, Dr. Greco can improve your face and neck areas that frame your new smile. Cosmetic services include Botox®, Restylane fillers, face lifts, eyelid and nose surgery.
Dr. Greco and her staff love what they do. Come see what they can do for a new you.
The JM Greco Foundation
Dr. Greco established the JM Greco Foundation in 2015 to help local students who are pursuing medical and dental field careers. The JM Greco Foundation is constructing a center for female empowerment and is in the planning stages at this time.  Read more about Dr. Greco's Foundation work at openwidefoundation.org/dr-joan-greco/.
Staff Members
Dr. Greco's Staff, from left to right, Kaulana Padillio, Karen Halemanu, Dr. Joan Greco , Sudye Hansen, Kalia Goo, Laura Ponce and Julio Garza .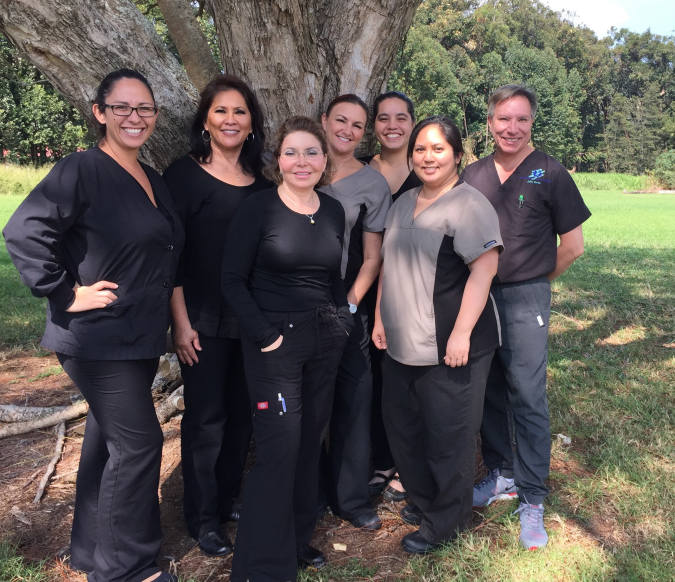 Laser Estheticians
Our Cosmetic Laser Staff assist Dr. Greco in all of our Laser Skin Treatments and have been fully trained on the Syneron elos Emax Laser equipment and procedures.  This laser technology has set the new standard in safety and efficacy for medical aesthetic procedures, and we're proud to offer our services using this equipment.
Peggy Ruelke RN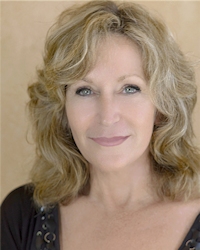 Creative and personable, Peggy strives for a challenge. Starting her career as a Cosmetologist and after 15 successful years, she became a Registered Nurse. Peggy found her way working in a variety of health care arenas, such as: medical surgical, psychiatric and dermatology. She has always been interested in skin care and has worked many years as a stylist/make up artist and esthetician; working with modeling agencies, production companies, salons and clinics.
Peggy understands beauty is skin deep and can sometimes present as a superficial luxury. She knows however, the deeper meaning of beauty ties into how we feel and care about ourselves. We sometimes spend more time and energy in how our homes and vehicles look, than the largest organ of our body.
Emotionally, the better you look and feel about how you care for yourself, the more you have to offer others. Peggy starts with a thorough individualized skin analysis. She teaches the best way to preserve the youthfulness through laser technology, product knowledge, and maintaining health and wellness through nutrition and hydration.
Dr. Greco offers ongoing education opportunities to their estheticians and staff. By increasing the staff's knowledge and skill level, the client is provided with amazing results.
Elba Cornelius LPN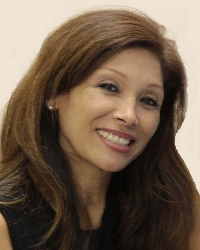 This young lady is more than a triple threat. She surpasses most today because of her ability and knowledge in skin care. A passionate Esthetician and Licensed Practical Nurse, Elba has thirty one years of acute care, triage and dermatological experience. Originally from Southern California, her career started as an LPN working in hospital and clinical settings.
Her career evolved after 5 years working with Dr. Joy Mc Elroy, specializing in dermatology. She jumped at the opportunity to follow Dr. Mc Elroy to Kona, Hawaii; where she continued to learn and further develop her career in skin care. She was also instrumental in assisting the opening of the first urgent care facility in Kona, Hawaii, with Dr. Loi Chang Stroman.
After her apprenticeship and subsequent licensing as an Esthetician; Elba joined Waimea Oral Surgery. Elba refined her skills in innovative laser and micro-dermabrasion treatments. She was one of the first nurses on the island to have hands on experience with such state of the art equipment. She has become proficient and well known for her uncanny ability in combining laser and other facial treatments. Her clients marvel over the outstanding results achieved. Elba believes education is key and she has attended a plethora of educational seminars and hands on workshops.
More recently, she has been trained using the newest and formidable Syneron Eprime. Eprime, significantly improves skin texture, lines, and laxity; and is touting a measurable one third improvement of a face lift without the down time.
Elba currently works for Dr. Joan Greco and services clients in offices located in Waimea and Hilo on the Big Island of Hawaii.