Karen Halemanu – Office Manager
Hi, I'm Karen,
I have been with Dr. Greco for 11 rewarding years. Prior to that, I worked as retail operations manager for 26 out of 30 years for a chain of retail stores. They say that if you love what you do, you'll never work a day in your life. I am proud to declare that for me. I feel fortunate and blessed to be part of a team that serves our referring offices and their patients with uncompromising care.
Trista – Surgical Assistant & Implant Coordinator
My name is Trista Banasan,
I have been a Dental assistant for the last 16 years. I have spent six of those years here with Dr. Joan Greco as her surgical assistant and Implant Coordinator. I have learned so much over the last six years and am blessed to be part of such an amazing practice. I love what I do as an Implant coordinator and find it rewarding that I am here to help the patients within our community as well as the referring dental offices through the implant process. On my spare time I love to spend time with my children and adventure on this beautiful island we are so fortunate to call our home. I look forward to serving the community within our practice in the years to come.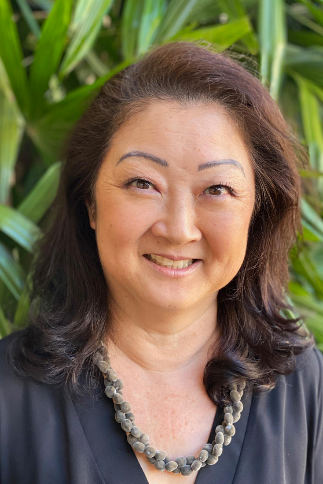 Terry – Front Office Coordinator – Accounting
I have been with Dr Greco since February 2020. Prior to that, I worked 30 years for a local clothing retailer and manufacturer as their wholesale credit manager. Married with two sons who are also married with two grandchildren as icing on the cake. I have been a volunteer leader with the Boy Scouts of America for over 30 years and Treasurer of Kalahikilola Congregational Church in Kohala. In my spare time, I enjoy exercising with the local "Insanity" workout group. I love to travel with my family, especially visiting the grandchildren. Our family Holiday gatherings are the best times spent together.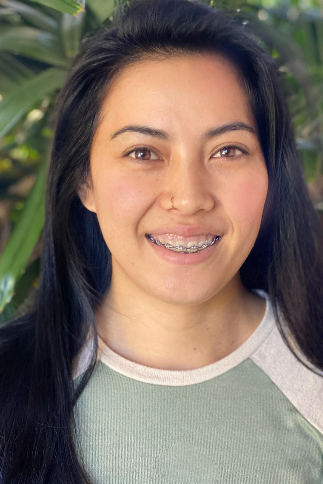 Sherese – Lead Surgical Assistant
Hi There,
I am Sherese – the Lead Surgical Assistant for Dr Joan Greco. I began my journey with Dr Greco and her practice in February 2019. I was given the opportunity to be trained as a surgical assistant. Prior to this, I did not have any dental /medical experience. I worked as a clerk and wanted more. Today, I am proud to be her Lead Assistant. The opportunities are endless. If you have the heart and desire, Dr Greco is willing to teach and expand your knowledge. I completed phlebotomy and anesthesia certifications which allows me to be more than just an assistant. I am grateful to have found a leader that continues to contribute to my knowledge and experience. This is truly a golden opportunity for me.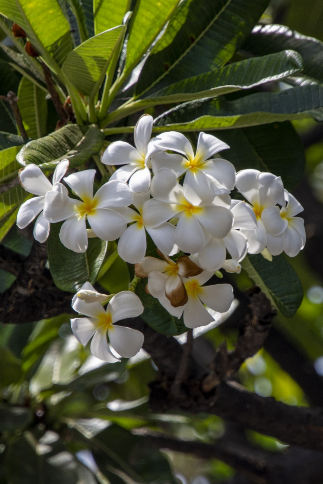 VC Myers Registered Nurse B.S.N.
A graduate from practical nursing school in 1994, Valery worked her way to earning an associate's and a bachelor's degree in the applied science of nursing from the University of Alaska. She is a licensed registered nurse in Alaska and Hawaii and currently working on her graduate master's degree as a family nurse practitioner. She served as a Corpsman in the U.S. Navy Reserve before becoming a registered nurse.
Valery spent much of her career in public service and operating rooms. She became interested in aesthetics after working with a plastic surgeon who encouraged her to complete a program with the National Laser Institute in Scottsdale, Arizona. In 2019, she earned her certificate of license in laser medical aesthetics technology, laser hair removal, intense pulsed light (IPL), injectables (Botox ®), platelet-rich plasma (PRP) treatments, micro-needling, and body contouring.
This was the stepping stone that propelled her desire to help people feel better about themselves though aesthetics. "More often in the operating room, we work quickly and never get to spend more than a few minutes with each patient. This allows more interaction and customization for each patient."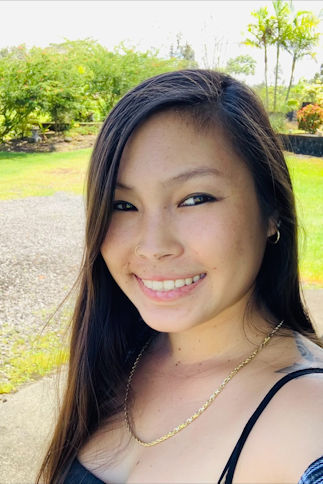 Kiarra Lincoln – Front Office Coordinator
My name is Kiarra, also known as Kiki. I have been working for Dr. Greco since 2022 and am grateful for the opportunity she has given me. Prior to working with Dr. Greco, I graduated with my Bachelor's Degree in Business Administration from UH Hilo and competed competitively for 4 years playing softball for their program. I have dedicated much time and effort toward softball and believe it contributes greatly to the person I am today. From a young age, I fell in love with the idea of helping those in my community through helping young children learn the game that I love. Sharing my knowledge and experiences and being able to make an impact on their lives is a reward I am lucky to have experienced so early. I am blessed to say I can continue to carry on that reward of helping others through my journey here with Dr. Greco.