Dr. Joan Greco
When Dr. Joan Greco made the decision to move to Hawai'i Island in 1993, she says she was met with aloha, and it has only gotten better from there.
Dr. Greco is an oral and facial cosmetic surgeon – she's known as the surgeon with a delicate touch. She loves what she does, and hopes to be doing it long beyond retirement age. Dr. Greco was inspired by her father, Dr. Victor Greco, one of the surgeons who invented and developed the first heart/lung machine, allowing the bypass of blood from the heart during surgery, which then allows safe surgery on the heart and vessels. Her father was not only an outstanding surgeon, he was also an amazing businessman. She says she always wanted to be a surgeon just like her dad.
Dr. Greco started out as a nurse (neo – natal and pediatric ICU), which helped her work her way through dental school. She also graduated from the Wharton School of Finance at the University of Pennsylvania, with a triple major. She did her undergraduate prerequisites at Texas A&M University then Dental School at University of Texas Health Science Center in San Antonio. By the time she finished dental school she had published 11 papers in their referred journals and had given as many presentations at the national and international meetings. She wanted to specialize in children with facial deformities. One of the routes was through dentistry with a specialization in oral and maxillofacial surgery (OMFS). Oral surgery education programs only take the top one – to – two percent in the class, and being a woman made it statistically even more difficult to qualify. (Of the practicing 6,500+ oral surgeons, less than 150 are female.) She graduated from the top ranked program in the country for OMFS – Louisiana State University at New Orleans.
Her training was in the Charity Hospital system, and she says, "It was amazing! Every day was an amazing challenge – with little sleep and so much surgery to do. I realized I had a finite time to learn everything I would need to know to prepare myself to be successful in private practice. In my chief residency year, I realized facial cosmetic surgery was a real part of the specialty and I began finding my patients and doing the surgeries. I came out of my program completing more cosmetic cases than my plastic surgery counterparts. I was well – equipped the day I started my practice here in Kona in July, 1994."
Dr. Greco has three offices on Hawai'i Island. "I have patients who are referred from all over the island. I thought it was wiser to have two cars (mine and Julio's, my nurse of 22 years) on the road than many cars with patients having to come see me. Besides, it clears my mind at the start and end of my days to drive back and forth." Dr. Greco specializes in helping anyone that she can make feel better from the neck up. She enjoys being able to serve the residents of Hawai'i Island. She says, "I love what I do and I don't see that changing."
In regards to managing her staff, she says she's "friendly, firm, and fair". I offer lots of education and try to get my employees to a much better place than where they start. I send staff, and myself, for continuing education. I generously bonus my staff and I give back to the community. It is not unusual for me to do free services for patients in need – all I ask in return is for them to 'pay it forward' with random acts of kindness."
The JM Greco Foundation
Dr. Greco established the JM Greco Foundation in 2015 to help local students who are pursuing medical and dental field careers. The JM Greco Foundation is constructing a center for female empowerment and is in the planning stages at this time.  Read more about Dr. Greco's Foundation work at openwidefoundation.org/dr-joan-greco/.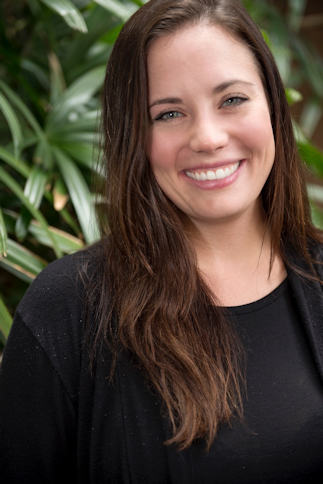 As your insurance and billing specialist, I am here to assist you through explaining and discussing your insurance benefits and processing dental claims, with 10 years' experience in dentistry. I enjoy working with you on the financial aspects of your dental needs.
In my free time I enjoy traveling, hiking, spending time with my sweet Lab, Louie, and exploring the beauty of the big island of Hawaii.
Dr. Joan Greco provides a fun yet professional atmosphere that makes coming to work each day a positive experience. We are staffed with people who really understand the meaning of teamwork. It is a true blessing to work for an employer who genuinely cares for and respect her patients and employees.
Summer Assistants
From the left:  Ari, Vera, Georgia, Tola, Dr Greco.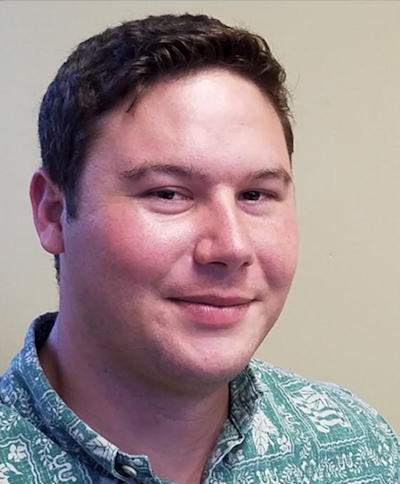 Severn was born in Honolulu and graduated from Bates College with a degree in Political Science. He brings years of customer service and relations building knowledge through his experiences with Property Management and Insurance Sales.  He works with our partner practices to maintain and build business relationships. As a college rugby athlete, Severn's strong understanding  of teamwork will not only strengthen our current partnerships but help us build new ones.
Staff Members
Dr. Greco's Staff, top from left, Delani, Trista, Karen, Julio, Dr Greco, Kelli and Rowena. Bottom row from the left is Heather and Emilee.
Laser Estheticians
Our Cosmetic Laser Staff assist Dr. Greco in all of our Laser Skin Treatments and have been fully trained on the Syneron elos Emax Laser equipment and procedures.  This laser technology has set the new standard in safety and efficacy for medical aesthetic procedures, and we're proud to offer our services using this equipment.
Peggy Ruelke RN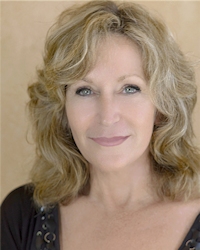 Creative and personable, Peggy strives for a challenge. Starting her career as a Cosmetologist and after 15 successful years, she became a Registered Nurse. Peggy found her way working in a variety of health care arenas, such as: medical surgical, psychiatric and dermatology. She has always been interested in skin care and has worked many years as a stylist/make up artist and esthetician; working with modeling agencies, production companies, salons and clinics.
Peggy understands beauty is skin deep and can sometimes present as a superficial luxury. She knows however, the deeper meaning of beauty ties into how we feel and care about ourselves. We sometimes spend more time and energy in how our homes and vehicles look, than the largest organ of our body.
Emotionally, the better you look and feel about how you care for yourself, the more you have to offer others. Peggy starts with a thorough individualized skin analysis. She teaches the best way to preserve the youthfulness through laser technology, product knowledge, and maintaining health and wellness through nutrition and hydration.
Dr. Greco offers ongoing education opportunities to their estheticians and staff. By increasing the staff's knowledge and skill level, the client is provided with amazing results.
Elba Cornelius LPN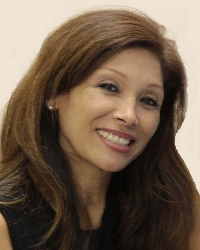 This young lady is more than a triple threat. She surpasses most today because of her ability and knowledge in skin care. A passionate Esthetician and Licensed Practical Nurse, Elba has thirty one years of acute care, triage and dermatological experience. Originally from Southern California, her career started as an LPN working in hospital and clinical settings.
Her career evolved after 5 years working with Dr. Joy Mc Elroy, specializing in dermatology. She jumped at the opportunity to follow Dr. Mc Elroy to Kona, Hawaii; where she continued to learn and further develop her career in skin care. She was also instrumental in assisting the opening of the first urgent care facility in Kona, Hawaii, with Dr. Loi Chang Stroman.
After her apprenticeship and subsequent licensing as an Esthetician; Elba joined Waimea Oral Surgery. Elba refined her skills in innovative laser and micro-dermabrasion treatments. She was one of the first nurses on the island to have hands on experience with such state of the art equipment. She has become proficient and well known for her uncanny ability in combining laser and other facial treatments. Her clients marvel over the outstanding results achieved. Elba believes education is key and she has attended a plethora of educational seminars and hands on workshops.
More recently, she has been trained using the newest and formidable Syneron Eprime. Eprime, significantly improves skin texture, lines, and laxity; and is touting a measurable one third improvement of a face lift without the down time.
Elba currently works for Dr. Joan Greco and services clients in offices located in Waimea and Hilo on the Big Island of Hawaii.