By Brittany P. Anderson, this article reprinted with permission from keolamagazine.com
There's something extraordinary about a woman who rises to the top in a male-dominated field. It takes strength, grace, intellect, fearlessness, and the courage to never accept "no" for an answer. That woman is Dr. Joan Greco, who is truly a hometown hero. Throughout her life, Dr. Greco has defied all expectations—and she's not finished yet.
Sit Still, Look Pretty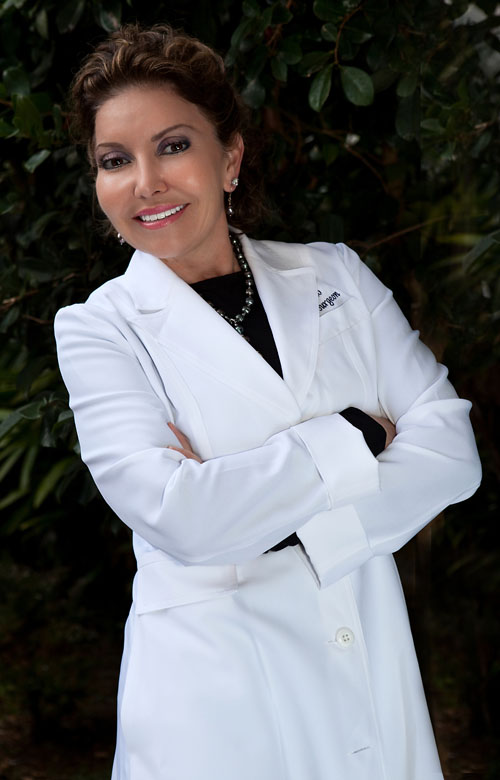 Dr. Greco grew up in the small northeast town of Drums, Pennsylvania. Her father, Dr. Victor Greco, was part of the team who performed the first successful open-heart surgery in 1953, using a cardiopulmonary bypass pump, commonly known as a heart-lung machine. While her father performed surgeries at St. Joseph's Medical Center in nearby Reading, young Joan would look on from the observation deck. It is here that she found her passion for surgery—she knew she wanted to be a surgeon when she grew up; however, her family had other plans for her.
At the time, few women were physicians, let alone surgeons. Contrast that with today, when more women are entering medical school than men, and women also outnumber men in many specialties.
"You are going to be a nurse and marry a doctor," her parents pressed. Relenting to their persuasions, Joan entered nursing school, and, in the act of truly spirited defiance, she also enrolled in Wharton Evening School, taking business classes at night.
Joan left nursing school without finishing her degree and transitioned into a traditional student at The Wharton School of Finance. While at Wharton, she thrived in the academic environment, triple majoring in management, marketing, and finance. After graduation, she moved to San Antonio, Texas, taking an internship position in a mortgage banking company.
Rotating through the different departments of the company, Joan felt discouraged. "It was a dog-eat-dog world," she says, looking back at the experience. Her desire to help people burned brightly. After speaking with her family, she decided to apply to medical and dental school. She was accepted at both.
Unstoppable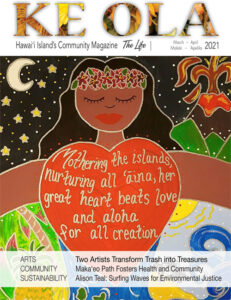 Faced with the decision between being a dentist or doctor, Joan leaned on her family for advice. Her brother, Richard, and her father gave their input on work-life balance as a surgeon. Based on their guidance, she decided to pursue dentistry at the University of Texas Health Science Center in San Antonio. Of course, dentistry was the more practical choice for a woman, yet just a few weeks into the program, she already knew she didn't want to be in general dentistry. "I made a commitment, and I was going to keep that commitment," she says, adding, "Honoring agreements, integrity, and follow-through are important themes throughout my life."
Joan decided to moonlight as a nurse while in dental school, but not having finished with her degree posed an interesting challenge. She petitioned the Texas State Nursing Board to allow her to sit for the exam, which they approved. She passed her nursing board exam and began working in the neonatal and pediatric intensive care unit on the weekends.
During her second year of dental school, Joan found her calling in oral surgery. While working as a nurse, she saw cleft palate and craniofacial deformities in children, and it renewed a sense of purpose within dentistry. She aspired to specialize in children with facial deformities. Through dentistry with a specialization in Oral and Maxillofacial Surgery, the soon-to-be Dr. Greco would get to be a surgeon after all.
All I Can Do
Oral and Maxillofacial Surgery (OMFS) is a highly competitive field; residency programs usually take only the very top students; few women even attempt the specialty. By the time Dr. Greco finished dental school, she had 11 published papers in their associated journals. She spent all her free time at school, working hard to make her dreams come true; however everything still seemed stacked against her.
According to an article in the January 2017 Journal of Dental Education, despite the fact that in 2010 women made up 25.5% of dentists, only 13% of oral and maxillofacial surgery residents were female. Dr. Greco was accepted as a research fellow and intern at Emory University's OMFS program and later on admitted as a resident.
While working as a resident, Emory University's dental program closed, and so Dr. Greco was accepted into the number two ranked program in the country—Louisiana State University at New Orleans. Here she was the only female OMFS resident out of 30 students. "It was a very masculine world," she says. While in residency, she did everything she could to hone her surgical skills. "As a woman, you have to work twice as hard; be twice as good to be accepted," Dr. Greco explains. She took an interest in facial cosmetic surgery and hit the ground running.
Taking every opportunity to perform surgeries, Dr. Greco participated in a mini-fellowship in facial cosmetic surgery in Utah during the last half of her final year. Once out of residency, she had completed more cosmetic surgery cases than her plastic surgery counterparts. It was then, in 1993, that she decided to open a practice on Hawai'i Island.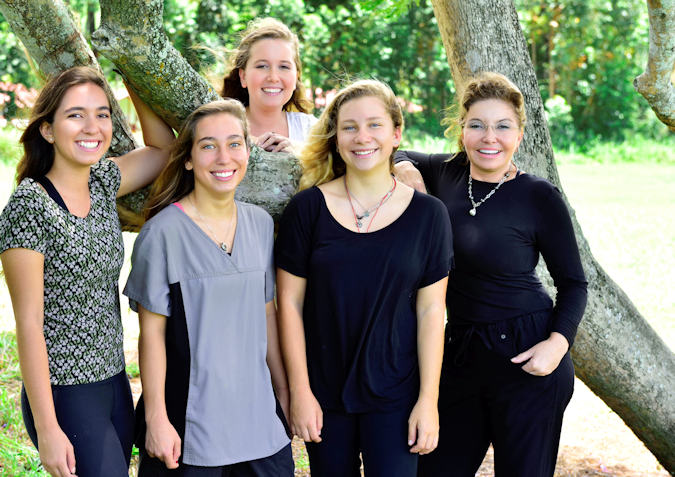 Can't Stop, Won't Stop
In July 1994, Dr. Greco opened her first office in Kailua-Kona. She also raised her two children, Victoria and Cannon, on the island while she built a successful practice. Currently at her offices in Waimea and Hilo, Dr. Greco does facial and soft tissue surgeries, wisdom teeth extractions, and places dental implants, always using the most recent technologies available.
A mission trip to Guatemala with her daughter inspired Dr. Greco to work with underserved patients by sharing her expertise at home and abroad. During multiple trips to Guatemala, Dr. Greco donated thousands of dollars' worth of equipment, in addition to performing thousands of tooth extractions to those in need. In 2015, Dr. Greco joined Open Wide Foundation Ambassadors Council, supervising their dental clinics in Guatemala, and she was also selected to lead their oral surgery division.
"I have a strong desire to use my years of experience to give back," Dr. Greco says. She also wanted to inspire students in Hawai'i to pursue careers in dental health. (According to the Health Resources and Services Administration, 57% of Hawai'i's dental needs are not being met in 2021.)
Established in 2015, Dr. Greco's JM Greco Foundation aims to help educate Hawai'i Island students who are interested in pursuing careers in the medical and dental fields. "I wanted to give back to help educate the kids to give them a better life," Dr. Greco comments. After a pause, she explains further, "The emphasis is on graduating high school, but there isn't much on what to do after. I want to foster the idea that there is a career out there for them." A lack of dentists, oral maxillofacial surgeons, dental assistants, and dental hygienists on Hawai'i Island is a motivating factor for the JM Greco Foundation. One foundation recipient, Dr. Katie Ho, is a 2020 graduate from Tuft University's School of Medicine. Dr. Ho is from Waimea and a 2011 Hawai'i Preparatory Academy graduate.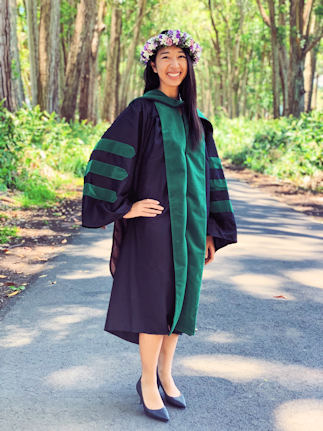 Dr. Greco is also interested in improving health outcomes with innovative health technology through her involvement with Abundance 360 and XPrize. She is energized by working on future forward-thinking diagnostic tools that utilize state-of-the-art digital technology. Dr. Greco is working on the development of a dermatology app that can diagnose and track skin lesions. This will improve clinical outcomes by reducing the amount of time it takes to diagnose and treat skin cancer.
In addition to all of this, Dr. Greco's generosity to our island community is remarkable. In 2020 alone, she donated a Thanksgiving community meal at a local church; she also donated 345 custom made masks with N95 filters to the Hawai'i Police Department, and thousands of cloth masks to local high schools.
Office manager Karen Halemanu shares this with pride about her boss, "This woman has made it her legendary trademark to educate and mentor both young and old people, helping them realize their personal possibilities. I am one of those people. She has always said she wants to leave this world better than she found it, making a difference in people's lives. For the past 15–20 years, we have high school students—some as young as 14 years old—hired for the summer and winter breaks. They have their choice of working on the surgical side or front administrative department. They learn the operations of the office and get paid at the same time. We have one student, Vera Mahoney, who was with us from 14 years old until she graduated college!"
Dr. Joan Greco, DDS, OMS, is a woman of remarkable talent, drive, and confidence. She challenged social norms to follow her dreams of becoming a surgeon, working hard to turn that dream into reality. Dr. Greco hopes to foster change through her charitable work, bringing more Hawai'i Island students into careers in dental health. Always thinking of the future, she is expanding into the male-dominated tech world. There is simply no stopping this inspiring woman on a mission.